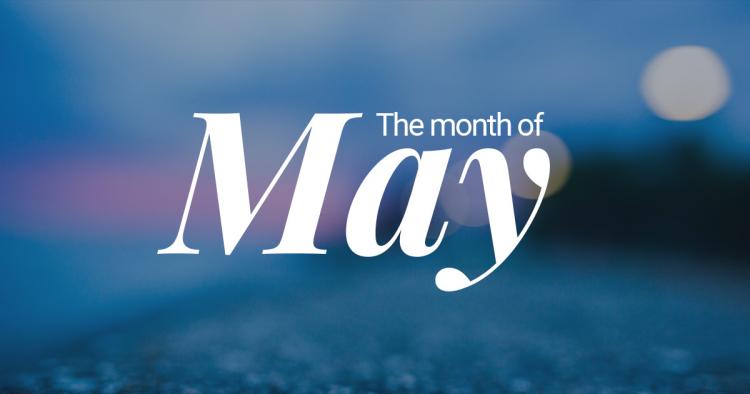 May Holidays
| | | |
| --- | --- | --- |
| May 14 | Mother's Day 2017 | Sunday |
| May 20 | Armed Forces Day 2017 | Saturday |
| May 29 | Memorial Day 2017 | Monday |
| June 4 | Pentecost 2017 | Sunday |
Mother's Day Celebration
Date: May 14, 2017
Times: 10 a.m. - 5 p.m.
Admission: Free
Location: Alaska Native Heritage Center
The Alaska Native Heritage Center celebrates mothers and the opening day of its 2017 summer season. Enjoy live performances, village site tours and free admission!
Join us for food & fun all in one. It's called the "Graze to Raise" for a reason! Sample specialty foods from local restaurants and businesses along the 5K course. When the walk ends, the fun continues! Dance, drinks, dessert await at the Dena'ina Center! Delicious desserts, live music, a beer and wine garden, children's activities and carnival games are all inside the Dena'ina Center at the "WOW" event.

Prizes Galore: win great trips, hotel stays, meals and other prizes at the door and during the live drawing in the Dena'ina Center after the walk. Prizes are donated by tourism businesses, just one of the ways that tourism gives back to Alaska communities.

The bib is your ticket! It's more than a bandana; it's your meal ticket at the Visitor Industry Charity Walk.
600 W. 7th Avenue, Anchorage, Alaska
(907) 276-4118
Anchorage Market & Festival Opens
Date: May 13, 2017 - Sep 10, 2017
Recurring weekly on Sunday, Saturday
Times: Saturday 10 a.m. - 6 p.m.; Sunday 10 a.m. - 5 p.m.
Admission: Free
Location: 3rd & E St. Parking Lot
Whether shopping for fresh produce, exotic goods from around the world or Alaska souvenirs, you'll find it at the Anchorage Market and Festival. Located in the heart of downtown this is Alaska's leading outdoor market. It consists of more than 300 vendors on seven acres of downtown Anchorage. The Anchorage Market & Festival is a great place to bring family, friends, and visitors. It offers free and lively entertainment, great food, and a fun and safe atmosphere!